commissions
commission status : open !
about !
Hello! I'm Mae, a filipino self-taught digital artist based in the Philippines. I started drawing digitally in 2020 and I have been drawing and sharing my art online ever since. Thank you for stopping by!
Tools: Ipad | Software: Procreate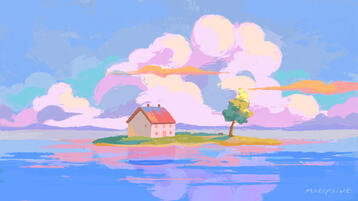 terms of service
COPYRIGHT / USAGE POLICY

I, Mae (the artist), hold every right to the produced drawing, not the commissioner.

Therefore I´m allowed to use the copyrighted artwork to;


• Promote myself with in any place or site.
• Display it anywhere to my liking.
• Post it wherever I want.
• Cancel and refund the order at any time for any reason.THE COMMISSIONER ARE ALLOWED TO;• Use the copyrighted artwork FOR PERSONAL USE unless agreed otherwise.
• Claim the right of their character(s) but NOT the drawing itself.
• Use the art to promote themselves WITH PROPER CREDIT given to the artist.THE COMMISSIONER ARE NOT ALLOWED TO;• Make profits from the commissioned piece (reselling, redistributing, uploading to POD-services, make prints, etc.)
• Alter the commissioned artwork without my (the artist's) consent.
• Sell the artwork.
• Use the commissioned artwork for commercial purposes unless agreed otherwise.
• Use the commissioned work and sell it as NFT.If you break the copyright infringement in any way, every right you had to the drawing will be retracted.

THE FOLLOWING IS CONSIDERED COPYRIGHT INFRINGEMENT;

• Reproducing/using the copyrighted artwork commercially. (Meaning making money of it in any way)
• Taking credit for the creation of the artwork.
• Removing any watermarks/signatures.
• Altering the artwork without my, the artist´s, consent.

THE PURCHASE OF COMMERCIAL RIGHTS TO THE ARTWORK WILL ALWAYS BE 300% OF THE ORIGINAL PRICE;

• With commercial rights you are allowed to make any sort of merch with the artwork.
• Use it in books, covers, as Props, etc. But still, credit is still required for usage of the artwork.

HOW TO COMMISSION ME?

1. Contact me through DMs or through my email ([email protected]). You can send references (poses, vibes, moodboards, clothes, etc.) and other suggestions.
2. Payment will be

full upfront

(paypal). Please inquire for the corresponding PHP (Philippine peso) amount for local clients (gcash).
2. I'll show you the sketch first for approval before I start coloring and shading (You will not be allowed to cancel the commission once I start coloring).
3. The time it takes to finish your commission varies from 3 weeks to 2 months depending on factors such as health, the complexity of the commissioned piece, other commissions and con seasons.
4. A copy of the commissioned work (PNG or JPEG) will be sent via

gdrive link

.

DETAILS I NEED TO START ON THE COMMISSION;

1.

Art type

: Bust / Half body / Knee up / Full body (please refer to commission rates)
2.

Background

: Plain color only
3.

Props/doodles/decorative items/hands (for bust up only)

: if any (+3 USD min.)
3.

Format

: JPEG or PNG
4.

References

: Poses, expression, hair styles, props, or anything you'd like for me to get inspirations from!
commission rates
prices are subject to change without prior notice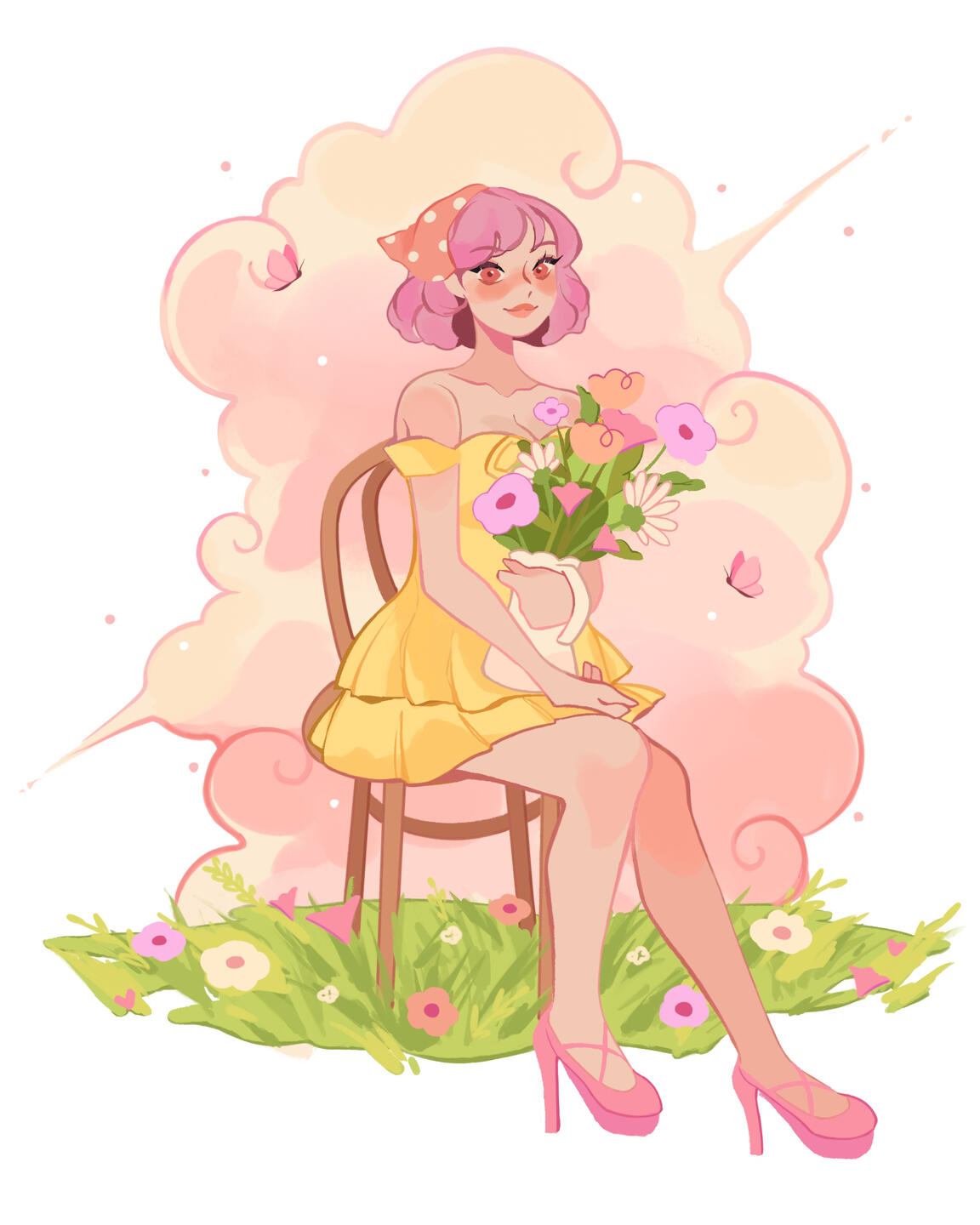 queue list
| Client | Platform | Type | Status |
| --- | --- | --- | --- |
| 1. Andre Golden | twitter | bust-up | done |
| 2. iKohzie | twitter | half body + background | coloring |
| 3. | | | |
| 4. | | | |
| 5. | | | |